The purpose of this series is to engage faculty, staff, and students in discussions about current topics relating to responsible conduct of research across the UU campus. Each discussion will have a panel whose expertise is linked to a specific topic, and each topic is connected to areas of concern in our research culture. Current case studies, best practices, and suggested guidelines for college or department adoption will be available.
---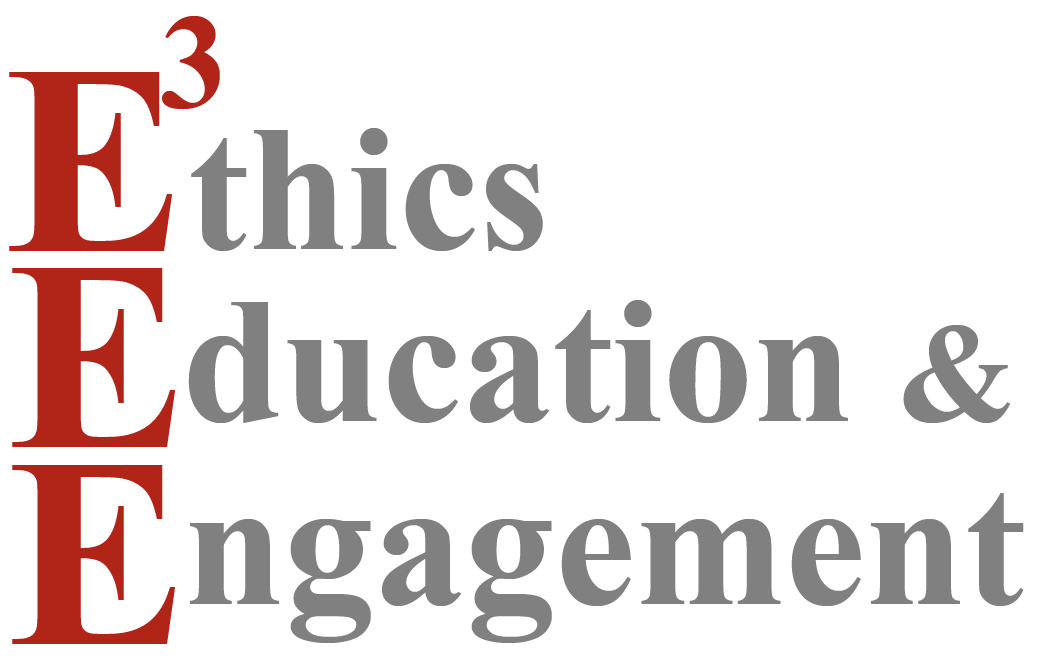 Over the past five years, there has been a shift in research culture in the U.S. to identify concerns with authorship, bullying & professional misconduct in the research setting, and data/document management and security. This year's E3: Ethics, Education, and Engagement will address these questions. This educational series will bring together panelists from the health and social/behavioral sciences who have expertise in (1) preventing misconduct activities and (2) developing effective solutions for managing these events.
---
2020 - 2021 Academic Year
The Belmont Report's ethical principles align with the need for equity, diversity, and inclusion in human subject research. In order to respect and protect the best interests of research participants, the University of Utah Human Research Protection Program and IRB will discuss best practices for improving EDI in research, as well as common and innovative approaches used by IRBs across the country.
Date & Time: Thursday May 11, 2020 from 11:00am to 12:00pm (ZOOM)
Panelist:
Anna Johnson - Director, Institutional Review Board
Sarah Mumford

- Associate Director, Institutional Review Board
The University of Utah is committed to the advancement of research and discovery on a global level, while managing the risk of potential undue foreign influence. The Office of Research Integrity and Compliance's Foreign Influence unit works to educate, identify, and implement reporting requirements and best practices to prevent and combat undue foreign influence. What is Foreign Influence? How does/could this affect the university? What is being done to mitigate this risk?
Date & Time: Thursday March 18th, 2:00pm - 3:00pm (ZOOM)
Panelist: Trent Foxley: Associate Director, International Engagement and Compliance
According to recent scholarly work, bullying is defined as physical, social, and/or verbal actions that cause harm to a person or a group. These repeated actions present negative consequence for the victim(s) as well as the bully. Bullying, one form of unprofessional behavior, "always involves aggressive behavior" and a differential in power dynamics. A recent case in Australia highlights the mechanisms through which this type of behavior occurs. This panel dialogue will address what the U of Utah doing to reduce bulling and address professional misconduct in the research setting. Resources on campus will be identified.
Date & Time: Tuesday September 15th, 10:00am - 11:00am (ZOOM)
PANELISTS:
Dr. Sarah Projansky: Associate Vice President for Faculty, Office of Faculty
Dr. Joan Sheetz: Professor (Clinical), Pediatric Administration
Dr. Joyce Havstad: Associate Professor, Philosophy
Dr. Jim Ruble: Associate Professor, Pharmacotherapy
RESOURCES:
2019 - 2020 Academic Year
Determining manuscript authorship for publications can be a daunting task whether you are working with a new research team or if you are working with a well established team. This kick off E3discussion, led by a panel of experts from the University of Utah, will highlight the appropriate steps and conversations researchers should consider when establishing authorship parameters for their work with other researchers. A draft authorship guideline will be shared for discussion. The audience is junior and senior faculty (tenure line and career line), study coordinators, and graduate students.
Have you received those e-mails encouraging you to submit your valued research findings to a new journal? How do you know if you journal is legit? This panel discussion with highlight how to use the Bealls List of Predatory Journals (https://predatoryjournals.com/journals/ (Links to an external site.)) and to determine which journals to avoid. Part of the discussion will include how to identify an appropriate journal for your work.
The concept of reproducibility of results became part of the research lexicon in 1989. In 2014, the NIH developed key goals and guidelines that highlight processes to ensure that data are collected rigorously and research steps can be reproduced. This discussion will explore (1) why rigor in research studies is crucial to the scientific endeavor and (2) how to ensure research activities can be reproduced using the eight transparency standards developed by the NIH. What types of guidelines are needed at the U of Utah to ensure data rigor and reproducibility?
DR. TOM GREENE, PH.D., PROFESSOR, POPULATION HEALTH SCIENCES

DAUREEN NESDILL, RESEARCH DATA MANAGEMENT LIBRARIAN, J. WILLARD MARRIOTT LIBRARY